Update
Five years ago, we started with a prototype Bible Encyclopedia, but our plan was always to build a resource network that would continue to grow and nurture the Body of Christ.
Now, it's 2021, and we are officially rolling out the frontend that will be used for accessing the resources which will continually be provided by the Digital Manna Network!
Follow along with us this month as we push out features over the coming days and weeks! Before long, you'll be able to fully utilize this invaluable, one-of-kind resource!
And to be clear, all digital content that points to God's Word is and will always be free without a paywall, an account requirement or distracting advertisements.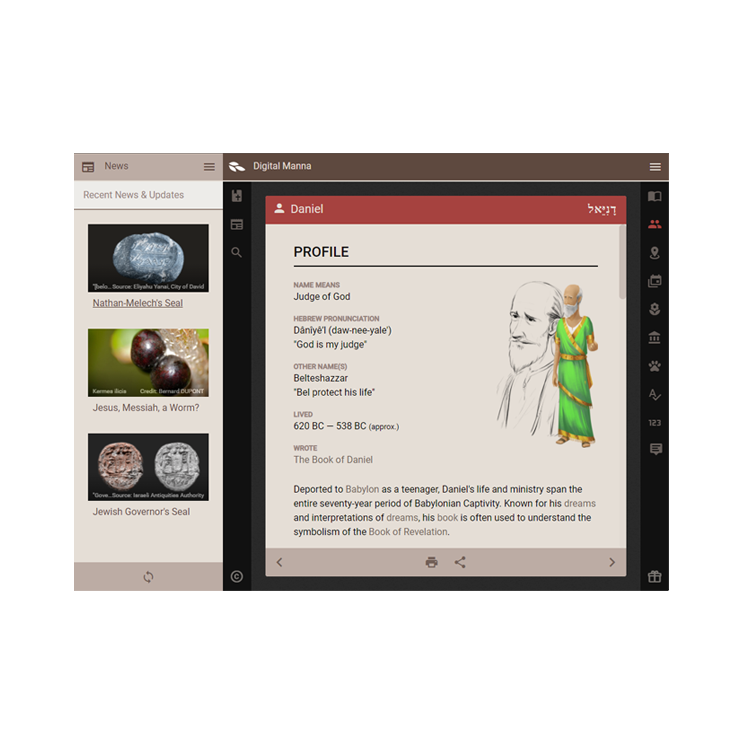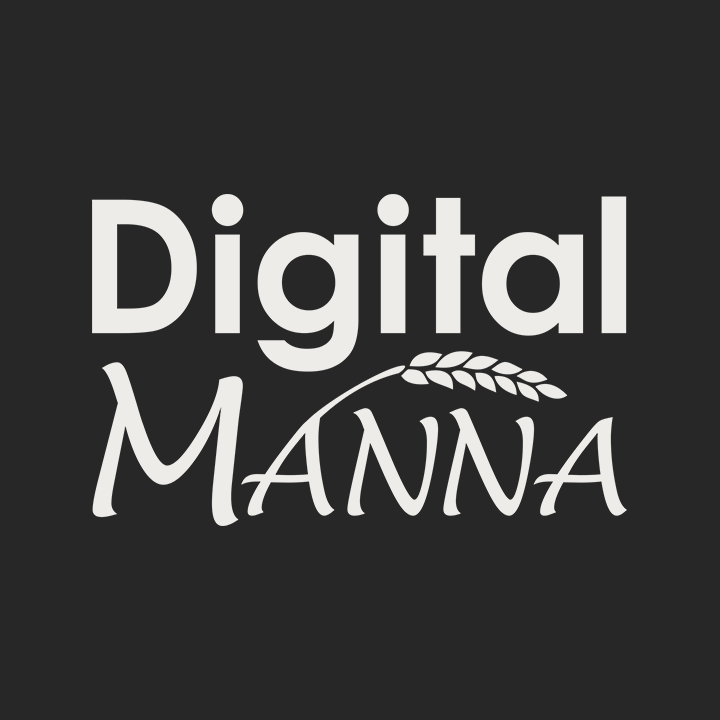 Profile
This ministry and the ongoing gifts that it will provide is what we like to call, Digital Manna.
digital [dij-i-tl]
information stored in 2 states (on/off), represented by 1s and 0s
a medium that is delivered instantly through electronic signals
manna [man-uh]
literally means "what is it?"
an allotment or gift
spiritual nourishment
Never-Forget Articles
We are not a news agency. We are an archival ministry that is willing to stretch its limits!
We will be archiving informative articles, in a constantly-updated, visually-pleasing, summary-format, to where everyone can find and keep the best articles in circulation!
Archaeology
There are tons of artifacts that prove the historicity of Biblical accounts, we're going to archive them right where they belong (where everyone can find and share them).
Creation Science
God authored the Bible, He also authored the Laws of Science! The Bible contains knowledge that scientists are still figuring out! How can that be? Care to guess?
Cultural Education
Inside jokes are no joke when you're trying to fully understand God's Word. We'll show you just how awesome it is to discover new details that cultural context can provide!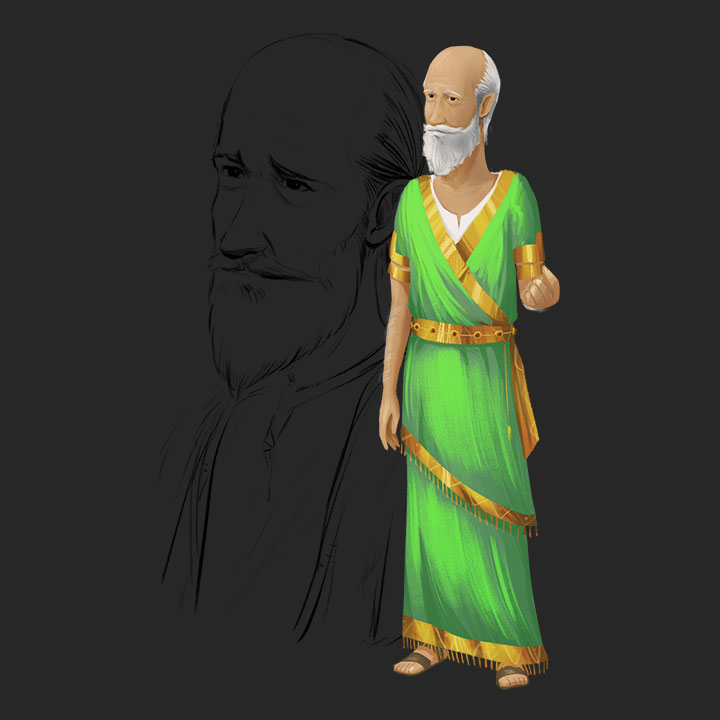 Media & Activities
Who doesn't enjoy a little fun with their learning? Or better yet, a little learning slipped into a lot of fun?!
Throughout the Encyclopedia and in related categories in our Storehouse you'll find all sorts of online and downloadable activities for all ages! We'll also have some products that go along with those resources!
We intend to bridge the generational divide and to get everyone talking about the one thing we all have in common... God!
Time & Place
When and where did these people live and these things occur? We're going to feature answers to these questions all throughout the archive.
Just keeping track of the events in the Bible can be hard. The awesome part is that we now have technology which we can use to our advantage.
Not only are we going to offer up in-place snippets inside the Encyclopdia, we'll be letting you take the dive yourself with our interactive toolsets! Just promise to share any new discovery you make, okay?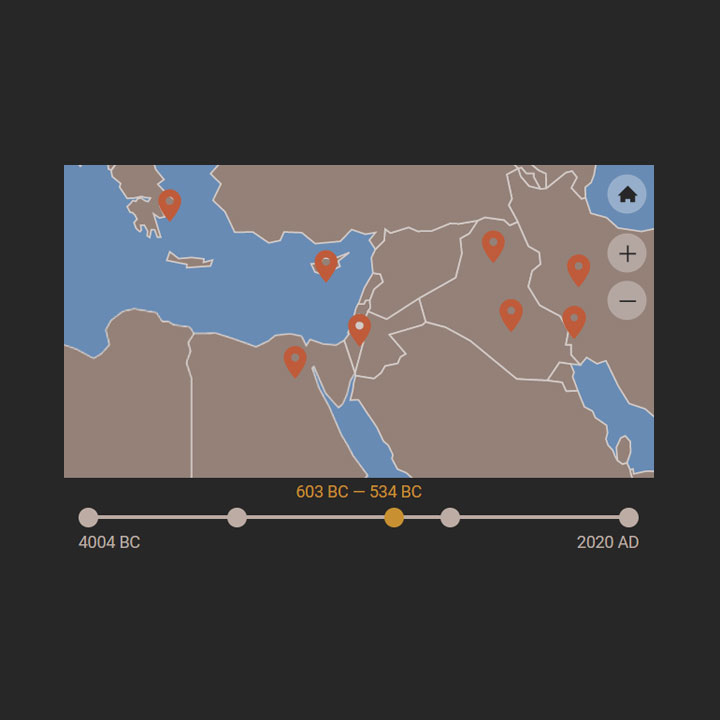 Support Us
There are multiple ways in which you can support the Digital Manna Network. Take a look at some of those ways listed below...
As with any organization, one of the needs is financial. We are no exception to that rule. The good news is that our ministry is very much hands on if you want it to be. You can see what we're doing and utilize our resources at any time!
Make a Donation
This will get a lot easier very soon! Our Encyclopdia is being designed for the sole purpose of sharing. Once we have those options, we simply ask you to share and share often with others who are online or print out a page and take it to others the old fashioned way!
Great news! We officially have and accounts system setup, secured and ready to use! Join us by creating a free account and allow us to keep you updated via email! You can also join us on Facebook!
Go to our Facebook Page
Do you have a like-minded calling and/or ministry? Think you have something to offer up for the Body of Christ? We are looking for contributors and fellow ministries to join our network and create free digital resources for the Church! Also, if you have products that go along with those free resources, we could feature those products here on this website!
Setup an Account
In the weeks to come, we hope to launch our subscription service. This will cost less than popular streaming video services and will allow you to unlock additional features within the network! As an added bonus, our service will be included as a gift for certain donor levels, making it tax deductible in the process!
Setup an Account
Digital Manna is a partner ministry of Helps Ministries, a 501c3 non-profit organization accredited by the Evangelical Council for Financial Accountability (ECFA). Helps Ministries' tax ID is 56-1133231.